14-Day Tour: South African Wildlife and Cape Town
Johannesburg to Cape Town
Day 1 –Drakensberg Escarpment – Panorama Route
(Dinner)
We will collect you from the O R Tambo International Airport or from your overnight accommodation in Johannesburg and travel through the Highveld industrial, mining and agricultural areas. Our guide will make this section interesting, adding value with his interpretation of the local history and sights. The scenery is pretty flat but changes as we approach the Drakensberg Escarpment, where we drop down to the Lowveld through scenic passes. This Drakensberg Escarpment area has scenic vistas over the Lowveld of the Kruger National Park. The fresh mountain scenery and panoramic views over the Klein Drakensberg escarpment are quite spectacular and give the area its name of 'Panorama Route'. The geology and climate of this high rainfall plateau results in masses of waterfalls. Some are hidden deep within some of the largest man-made forestry plantations in the world, with row upon row of pine and eucalyptus trees. We will visit the Panorama Escarpment and some of the view-sites such as God's Window, Blyde River Canyon, Berlin and Lisbon waterfalls, etc. and overnight at Hannah Lodge (or similar). Hannah is a reflection of Africa in its entire natural splendour, a captivating tapestry of African sounds, smells and colours. The rising sun showers the valley with shades of pink, red and orange.
As an option, we can go directly to the Kruger National Park from Johannesburg on this first night, providing that your arrival flight arrives early enough for this (taking into account that sometimes aircraft experience a delay), or that we are able to collect you from your overnight accommodation early and lastly that we are able to secure accommodation inside the Kruger National Park at any one of the southern camps.
Should you choose this option, this means foregoing any visits to the Drakensberg Escarpment/Panorama Route.
Day 2, 3, 4, 5 - Kruger National Park
(Breakfast, Dinner)
After breakfast we make our way to the nearby Kruger National Park. The world-renowned Kruger National Park offers a wildlife experience that ranks among the best in Africa. Established in 1898 to protect the wildlife of the South African Lowveld, this national park of nearly 2 million hectares is unrivalled in the diversity of its life forms and a world leader in advanced environmental management techniques and policies.
Truly the flagship of the South African national parks, Kruger is home to an impressive number of species: 336 trees, 49 fish, 34 amphibians, 114 reptiles, 507 birds and 147 mammals. Kruger Park is an excellent venue with good sightings of lion, elephant, giraffe, zebra, wildebeest, warthog, baboon, monkey, hippo and impala regularly seen. The more elusive animals like leopard and wild dog are an exciting find.
We will go on a night drive in an open safari vehicle on one of the evenings, this to enhance the possibility of seeing the nocturnal species such as leopard, lion, hyena, genet, bush babies and then the other nocturnal animals such as the smaller cats, owls and nightjars. You also get to see most of the diurnal animals, with their eyes lighting up like a little town in the reflection of the spotlights when you chance on a herd of Impala. These drives are conducted by SANParks, the organisation tasked with running this Park.
We will spend our nights in Kruger in bungalow accommodation inside the Kruger Park. Although not graded, these bungalows are of a two or three star standard. Here the rooms have twin beds, each with a private shower, toilet and hand basin en-suite. The brick under thatch rooms are equipped with air-conditioning, some also with ceiling fans and a fridge. There is insect proof screening on the doors and windows. You will be provided with bath and hand towels as well as soap. In the game reserve we will have breakfast and dinners in the restaurants.
We enjoy a full game-viewing programme for the balance of the days. Your guide in his vehicle conducts the remainder of the game drives. We encourage an early start to make the most of the best time of day to view the animals. We will try and be the first one out at dawn - this to see if we are able to sight some of the nocturnal predators returning to their daytime resting place and then to have breakfast, possibly at a different locality.
Day 6 - Swaziland
(Breakfast, Dinner)
After our morning game viewing we leave Kruger Park and travel to Swaziland. We visit the Ngwenya Glass Factory before making our way to Reilly's Rock (or similar). Situated in the Mliliwane Game Sanctuary, Reilly's Rock's unique lodge has been tastefully decorated in keeping with its colonial roots by Swaziland's leading conservation team. Notwithstanding the necessary subtle additions and renovations, the house still stands as it was built almost a century ago. Mliliwane Game Reserve is Swaziland's pioneer conservation area and is situated in a beautiful, secluded sanctuary in Swaziland's Valley of Heaven, the Ezulwini Valley, an area between Mbabane and Manzini.
The Sanctuary covers 4,560 hectares and comprises of a southern and northern section. The southern section is predominately open grassland plains with middleveld vegetation, stretching up onto the striking Nyonyane Mountain with its exposed granite peak known as the "Rock of Execution". Nyonyane is where ancient San once lived and where Swazi Royal graves are situated giving historical significance.
The Kingdom of Swaziland is a country located in Southern Africa and is relatively small in area, similar in size to Kuwait. Swaziland is a landlocked country, bordered by South Africa on three sides except to the east, where it borders Mozambique. The country, inhabited primarily by the Swazi people, is named after the 19th century King Mswati II, from whom the people also take their name.
Day 7 – Hluhluwe/Umfolozi Park
(Breakfast, Dinner)
We leave Reilly's Rock travelling through rural Zululand and proceed to the Hluhluwe/Umfolozi Park where we would spend the night at Hilltop Camp. The accommodation here is in a brick under thatch chalet, each bedroom with its own private bathroom/wash-basin and toilet. Each chalet is also equipped with a fridge.
Our game viewing commences immediately upon entering the gates into the park.
This first evening we go on a night drive in an open game-viewing vehicle with staff from KZN Wildlife, the organisation that is tasked with running this reserve. This is to improve on your chances of seeing some of the nocturnal species such as leopard, lion, hyena, genet, bush babies and then the other nocturnal animals such as the owls and nightjars. You also get to see some of the diurnal animals, with their eyes lighting up like a little town in the reflection of the spotlights when you chance on a herd of Impala.
Day 8 – Hluhluwe/Umfolozi Park
(Breakfast, Dinner)
Today will be spent on extended game drives to various areas of the Park, with an early start to make the most of the day and to possibly chance upon one of the predators returning to their day-time lair. Set in the heart of Zululand, this is the oldest game reserve in Africa, where Zulu kings such as Dingiswayo and Shaka hunted and put in place the first conservation laws, where today the "big five" of African legend stalk the verdant savannah. Established in 1895, game viewing is the prime attraction.
As the home of Operation Rhino in the 1950s and 60s, the Park became world renowned for its white rhino conservation. The Park covers some 96 000 ha and contains an immense diversity of fauna and flora. Hluhluwe is characterised by hilly topography, and this northern section of the park is noted for its wide variety of both bird and animal life. Sightings of rhino, giraffe, buffalo, wildebeest, zebra, warthog, baboon, vervet monkey, and antelope such as impala, nyala and kudu are seen frequently and with the possibility of seeing lion, leopard, cheetah, elephant, black rhino, hippo, crocodile, monitor lizard, hyena and antelope such as red duiker, steenbuck, waterbuck, bushbuck and then the rare Samango monkey and wild dog, much less frequently. These drives are conducted with your guide in his/her vehicle.
Day 9 – St. Lucia
(Breakfast)
More game viewing follows as we leave the Hluhluwe/Umfolozi Park to arriving in time for lunch in St. Lucia. We will check into our lodge and then visit the eastern shores of Lake St. Lucia, heading to Cape Vidal, game viewing all the while. After a visit to the beach we would continue on the circular route for a game drive before returning to our lodge. Animals that may be seen here include kudu, reedbuck, zebra, waterbuck and other antelope species, black and white rhino, elephant and on the odd occasion, leopard.
We will overnight at Lidiko Lodge (or similar). Set above the Great St. Lucia Lake on a coastal dune, the main lodge offers bed and breakfast accommodation in well appointed air-conditioned en-suite garden rooms. All rooms offer a private patio and lead onto the tropical pool area and park like gardens of the lodge.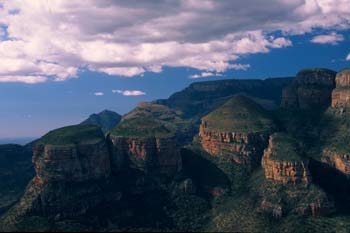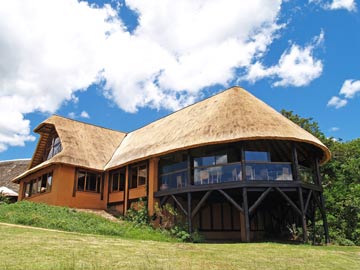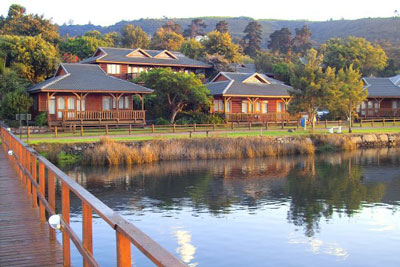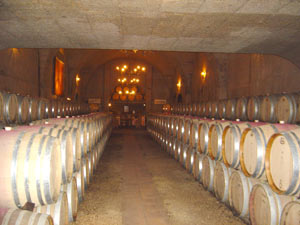 Day 10 – St. Lucia - Durban
(Breakfast)
After breakfast we will board a boat for a two hour cruise on the lake in this proclaimed World Heritage Site. Here you are guaranteed to see hippos, and a very good chance of seeing crocodiles and a vast array of bird-life.
The iSimangaliso Wetland Park has both one of the largest estuary systems in Africa and the continent's southernmost coral reefs. In granting it World Heritage status in 1999, the World Heritage Committee noted the park's "exceptional biodiversity, including some 521 bird species". Situated on the central Zululand coast of KwaZulu-Natal, the park is made up of 13 adjoining protected areas with a total size of 234 566 hectares. Its remarkable biodiversity is a result of the park's location between subtropical and tropical Africa, as well as its coastal setting. The iSimangaliso Wetland Park has its origins in the St Lucia Game Reserve, declared in 1895 and made up of the large lake and its islands. St Lucia Park was proclaimed in 1939, containing land around the estuary and a strip of about one kilometre around most of the lake shore.
After our two-hour cruise and lunch we make our way back to Durban, arriving in the late afternoon where we overnight at the City Lodge, Umhlanga Ridge (or similar). Ideally situated next to the upmarket Gateway shopping and entertainment complex, City Lodge Umhlanga Ridge blends into the surroundings of its modern environment.
The five-storey hotel is in the heart of the new business district that has emerged in the Umhlanga area and is a short drive from Umhlanga's popular promenade and beach front.
Day 11 – Cape Town
(Breakfast)
Today you fly from Durban to the "Mother City" of Cape Town where we overnight at the Holiday Inn Express (or similar). Take in Table Mountain views from the high-rise hotel, located in the heart of the city. They are set on a tree-lined street packed with bars, restaurants and cafes, and are conveniently close to the popular Loop Street.
From here you can take the scenic route to the V&A Waterfront. A regular ferry service takes guests to the world-famous marina with its up market shopping and entertainment choices in just 20 minutes.
We will do a short orientation tour of this city. This is a city with a diverse range of attractions, sights and activities on offer - Cape Town has something for everyone. From the landmark beaches of Clifton and Camps Bay to the vibrant Victoria & Alfred Waterfront and Cape Town city centre, the scenery of the Cape Peninsula and more - time spent in Cape Town will not be forgotten.

Day 12 – Winelands – Cape Town
(Breakfast)
A superb day dedicated to celebrating the glorious grape, the exceptional winelands region, and the heavenly scenery. The area's rich with history, and we can't help but feel it as we move through the region to experience a wine cellar tour, where you'll learn all about the process of winemaking, from grape to goblet. We visit the exquisite little town of Franschhoek, pass by the impressive Huguenot Monument, and in a town with a reputation for gourmet fare, where else could we choose to enjoy lunch (for own account).
After lunch we wind our way to meet the charming university town of Stellenbosch. Ample time has been set aside to stroll through this little town, absorbing the quaintness, and sneaking into the odd shop or two! A trip to the winelands isn't complete without a wine tasting, so we will do so at one or two different wine estates. And of course, you'll be able to purchase your favourite wine to take back home!
Day 13 - Cape Point – Cape Town
(Breakfast)
The Fairest Cape…and it surely is! You'll soon see for yourself where and why it earned its name. Sit back and relax, we're going to cruise along the exquisite stretch of coastline known as Millionaire's Paradise – from Camps Bay and Clifton to the exclusive beach hamlet of Llandudno – towards the charming working harbour of Hout Bay, where, if you so choose, you can embark on an up-close-and-personal Seal Island cruise. Please note that this is for your own account. Once back on terra firma, we wind along the legendary Chapman's Peak Drive, hugging the cliffs and relishing the breathtaking ocean views, before arriving at the wild and beautiful Cape of Good Hope Nature Reserve, an integral part of the world-renowned Cape Floral Kingdom. We meander back along the coast towards the City, visiting the historic naval port of Simon's Town and the endearing penguin colony at Boulder's Beach.
We will arrive back in the city in the late afternoon.
Day 14 – Cape Town
(Breakfast)
Today is yours to enjoy. Your guide will be available to advise you and is available for transport. You may wish to take a drive to Hermanus to do some whale-watching in season, or take a tour to Robben Island or maybe a meander along the West Coast. All activities, except for the transport, are for your own account and it should be stressed that the distances and times travelled should be reasonable – your guide can advise you.
We will then drop you off at the Cape Town International Airport in time for your flight or at your preferred overnight accommodation if you are staying on for longer.